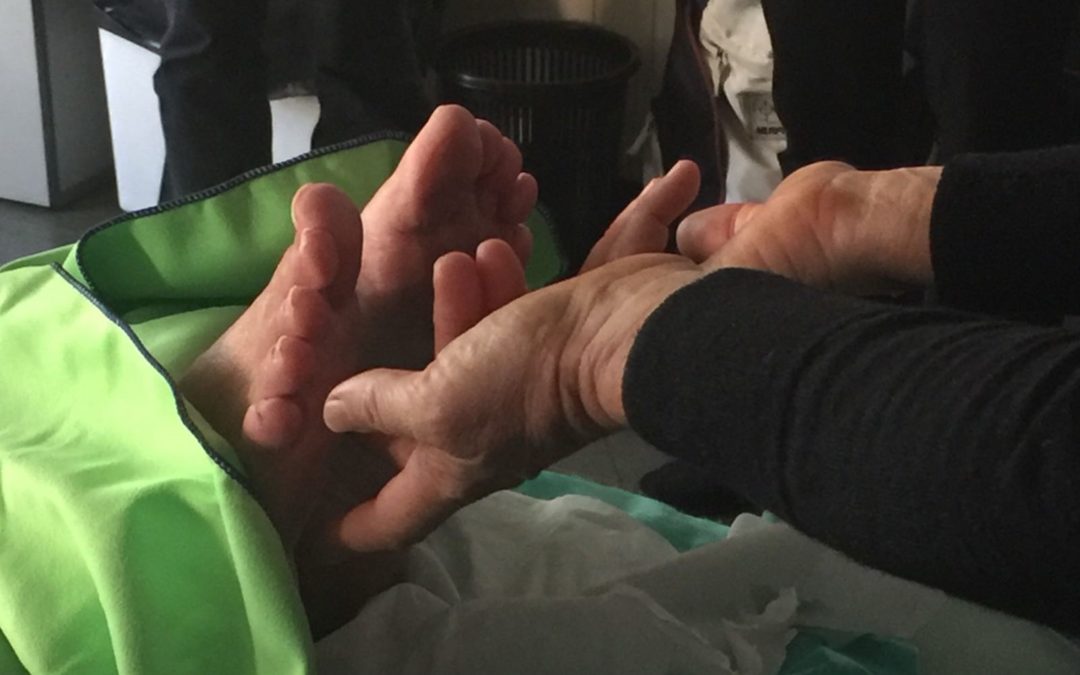 I'm feeling a little like a nervous teenager as I am offering my 'pearls of wisdom' and have no idea where they will land.
Recently I was introduced to a lymphedema management group called Health Education on Lymphoedema Online (HELP online) at Macquarie University.
I highly recommend that you look at the website.
The lymphatic system relates to our gut and brain function and new pathways can be re-established post surgery or radiation if touch therapy is gentle and consistent.
Prof Neil Pillar is a stalwart in this field and over the past 20 years his wisdom and deep commitment has inspired many massage therapists to learn more about lymphedema causes and management.
Since 2001 Elsebeth (Perry) Petersen has been teaching lymphoedema massage in Australia and of late in Asia. Check her out. I highly recommend her program.
Officially, from our accrediting bodies ATMS and MMA,massage therapists were told not to massage folk with cancer unless they have specific training and that lymphedema management can only to be done by physiotherapists regardless of any training a massage therapist has done. MLD, or manual lymphatic drainage, training is very expensive and Oncology Massage training is too!
Oncology Massage techniques are based on 'safe massage for clients with compromised lymph nodes'. OM training explores contraindications for massage as well as the science that supports oncology massage. Programs are rich in stories of successful outcomes for clients and respectful interactions with medical and allied health professionals.
I recommend that any therapist drawn to working with clients struggling with lymphedema do Elsebeth's course.
Any questions about clients with lymphedema or oncology massage training please email me…..Hugs Eleanor